The Rhythm Collection
Tranquil ocean blue sculptures with an ebb and flow feeling…
Uniquely crafted to create colored shadows that mimic the rhythm of the ocean. Sculptures vary in sizes and some have bands of "sand". Surface features include my handmade murrini and mixtures of small pieces of glass. Etched surfaces have been fire polished to be finger-print resistant which makes it unlike most etched surfaces.
These can be specifically crafted to fit your space.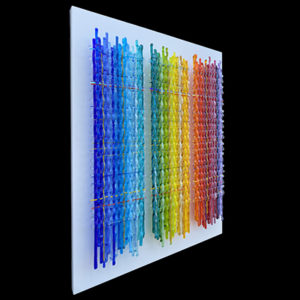 The Linen Collection
Hundreds of hand cut ribbons of glass woven to create truly sparkling creations…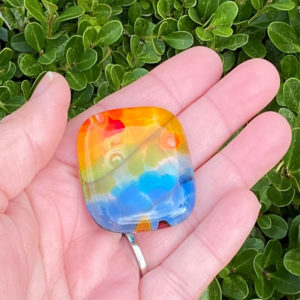 The Pocket Hug Collection
Just a little something to show your loved ones you care…
This link will take you to My Pocket Hugs Shop to purchase an unique alternative to regular greeting cards.
Go to SHOP at MY POCKET HUGS.com