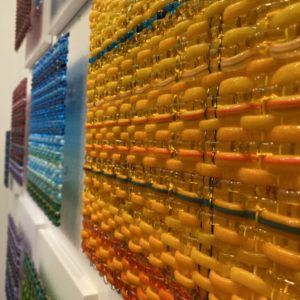 YES, the glass is truly woven!
My woven glass sculptures consist of hundreds of glass ribbons that I create by hand-cutting large sheets of glass and adding details like stringers of colors and dichroic glass.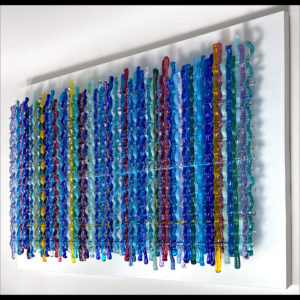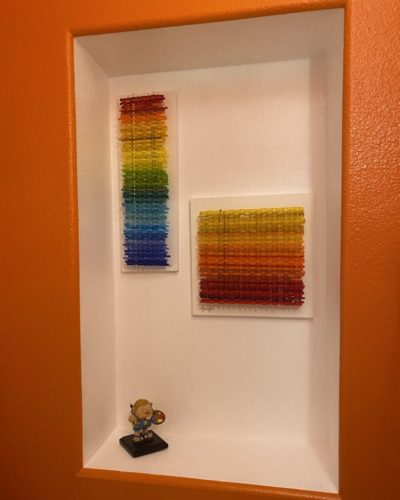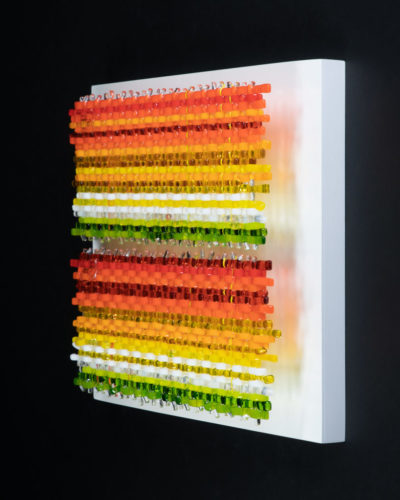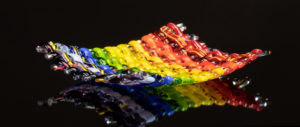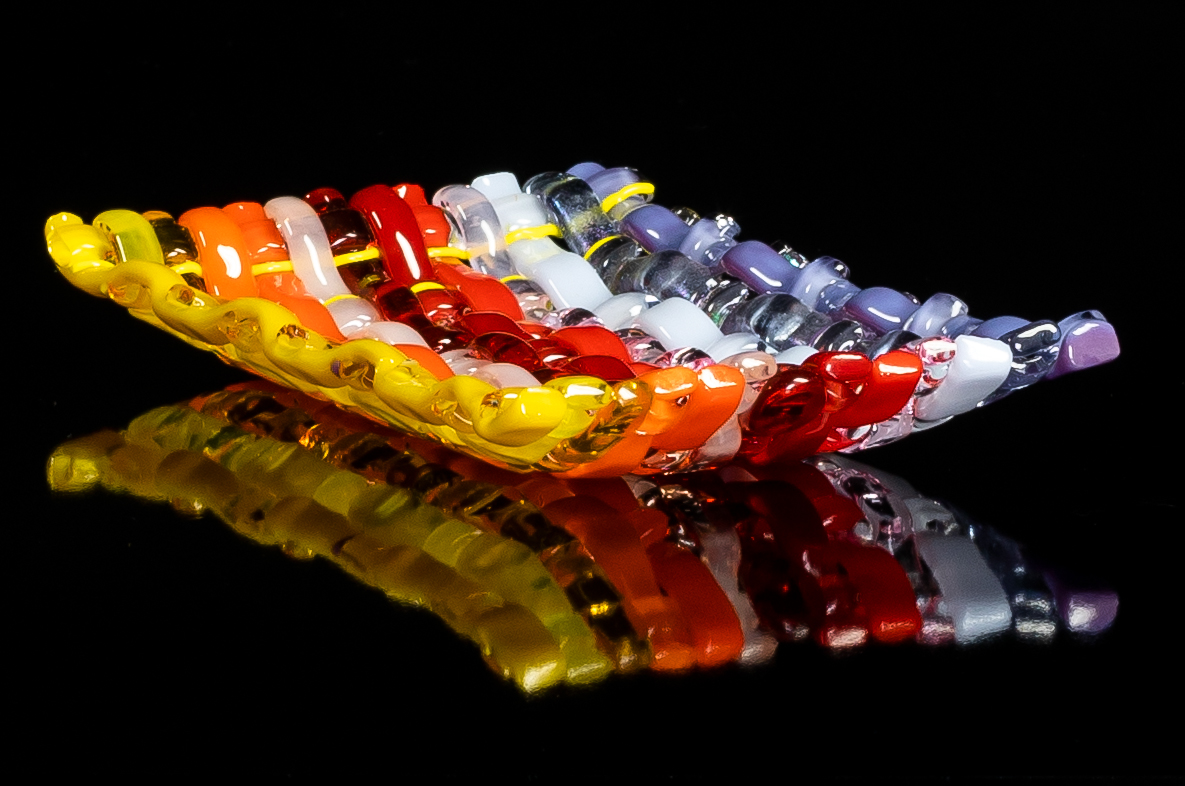 The Prism of Life series
This set of nine sculptures began as a study of color and the emotions that color can evoke. The colors flow through the whole color spectrum with a multitude of hues and tones.
Sculptures are available separately and can be hung in multiple directions. When the sculpture is hung with colored ribbon hanging vertically, it is perfect for creating vibrancy on long walls.
Names of Prism panels
Each sculpture is named according to the emotions I feel when I work with them. Vertically from left to right.
"oh baby YES!!" – the deep and hot reds of this sculpture reminds me of my most passionate moments… like when my darling husband asked me to marry him. Wink. Wink.
"Tenderness" – the soft pinks and gentle lavenders of this sculpture brings back the tender and fleeting moments of when my children were so very young, learning and changing daily.
"Reflection" – the deep purples of this sculpture reminds me that at the end of the day, we will reflect on the moments of our lives.
"Peace" – the deep clean blues of this sculpture feels absolutely still with no energy or movement.
"Tranquility" – turquoise blues, light aquamarines, and teals have a calm and soothing rhythm.
"Growth" – I feel a sense of rejuvenation and development as the color transitions from cold green thru warm yellow greens culminating in a bright lemon-lime. There is a strong parallel to the natural world around us.
"Joy" – pure and unadulterated canary and sunflower yellows sings out loud!
"Play" – marigold yellows are introduced in this sculpture and an energy and movement is felt. There is a fun transparent turquoise ribbon in this sculpture that just makes me smile!
"Laughter" – raucous mid-tones of oranges burst from this sculpture.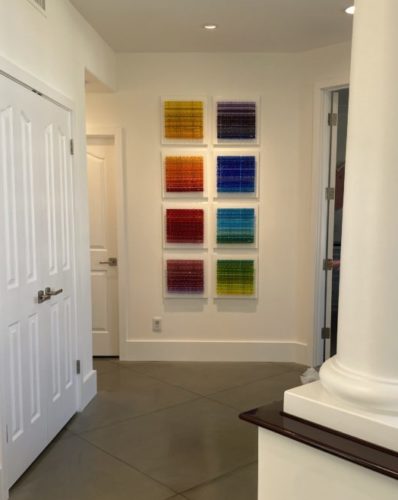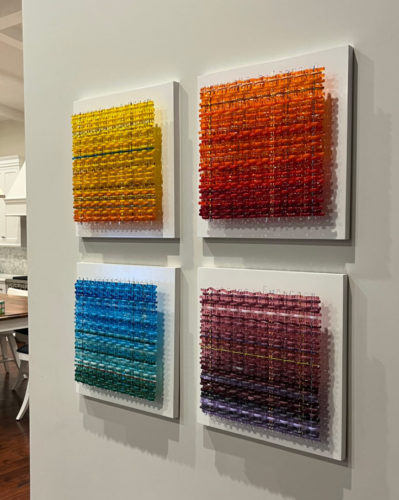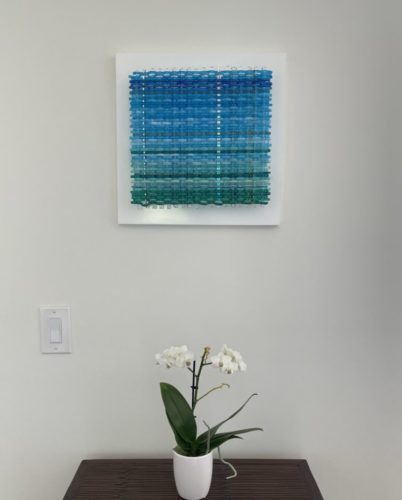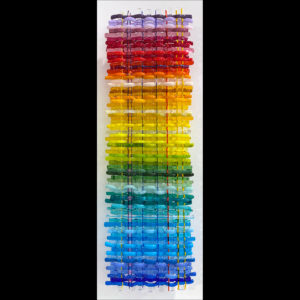 Blue Bird Flies series
These woven glass sculptures are inspired by Dorothy's song about longing to go home.
I respect my clients privacy. All clients have given permission for the publishing of photos that show their homes.