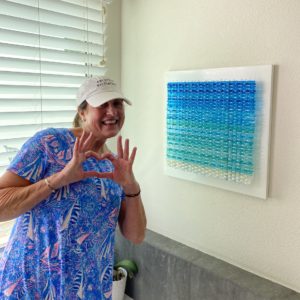 Review coming Soon….
Laurie Smith
San Clemente, CA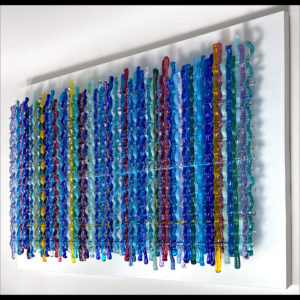 Review coming soon…..
xxx
Laguna Beach, CA
Review coming soon…..
Stewart and Dawn Altschuler
Escondido, CA
We have purchased several beautiful pieces from Lynleigh. Her art is absolutely stunning, and she goes out of her way to create the perfect custom piece to fit her client's wishes. We visit her every year and add to our glass collection with one of her masterpieces.
Greta and Alice Chanin
Las Vegas, NV
We recently purchased three glass pieces from Lynleigh Love. They were custom-colored to our specifications. We live in NY and as soon as we got back from CA, we let her know. What a pleasure it was working with her. We received the pieces soon thereafter, and are hanging in our living room. Everyone who walks in, sees them immediately, and is in wonder (as we are) of her creative talent. We definitely recommend her work!
The Akst Family
Long Beach, NY
Looking for that special piece of art?
I use my knowledge on colors, my vision, and my crafting skills to create the perfect glass sculpture to set the tone and vibe for your space.
We will work together to ensure that the finished result is exactly what you want. We will take into consideration the existing color scheme and lighting conditions for your sculpture. I often do a visit and bring color samples to your home or office. Its amazing how colors appear to change when surrounded by other colors. If a visit is not feasible, don't worry, I've developed tricks to get the information I need for the space!
I strive to make the creating process a really enjoyable experience and want you to be thrilled with the result! I will look for feedback from you and can make changes up to the last trip into the kiln. Delivery and installation is available.